FeverTokens offers no-code solutions that makes customizing advanced features of smart contracts exceedingly easy for everyone. We provide technology and tooling to make Web3 accessible to everyone.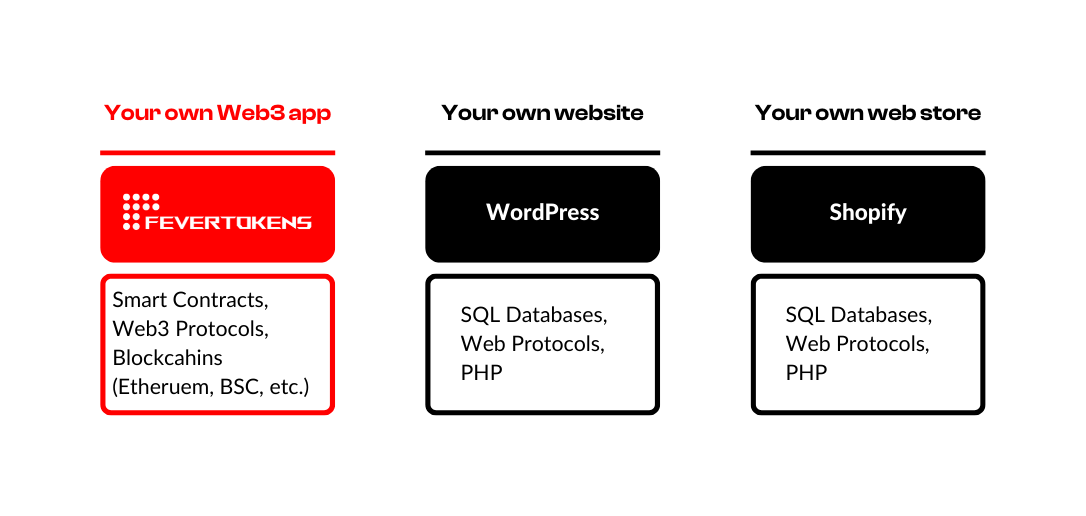 With either simple UI or powerful SDK, we unlock advanced features of blockchain for users to customize their own smart contracts. Using either our console with simple UI or directly accessing our API, one can build their Web3 app or integrate Web3 features into their existing business.
The process is like using WordPress to build custom websites or using Shopify to build custom web stores.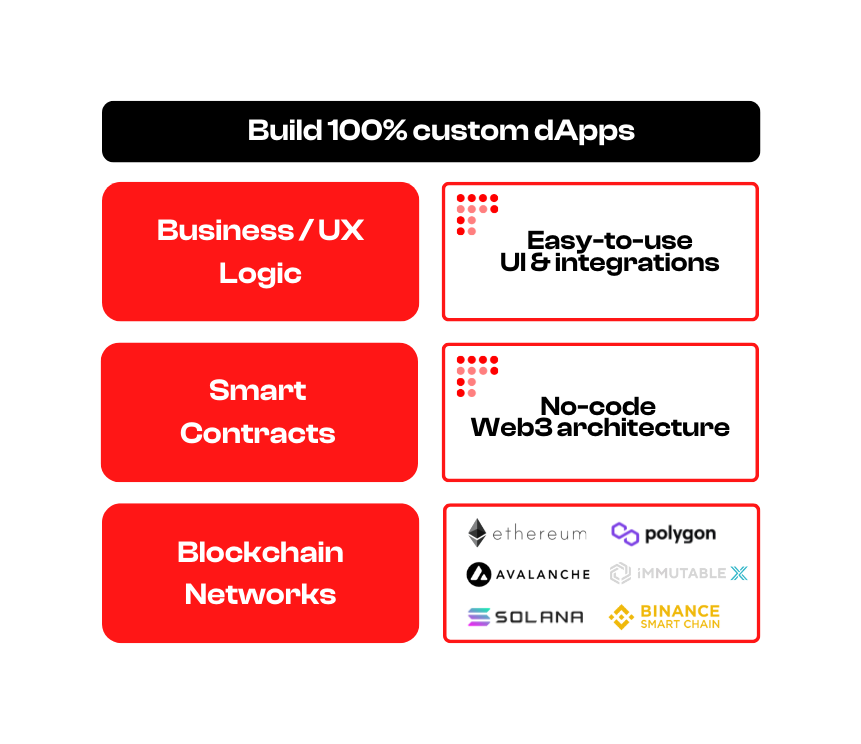 Content creators and businesses can deploy their own NFT marketplaces and Web3 apps adapted to their communities and business models.
Examples of use cases include content distribution, metaverse integration, ticketing and/or utilities, advertising, supply chain, financial services, and much more.
---
Use Web3 productively​
While the phase of speculative growth in NFTs is over, meaningful applications that help businesses are emerging on Web3.
Born out of a decade of development in smart contracts, Web3 allows businesses to integrate features into digital assets. It is particularly useful for disseminating contents, authenticating privileges and distributing funds, etc.
Launch your own NFT marketplace w/o code​
FeverTokens offers a simple, commission-driven option that allows you to focus on growing your community and your business. We can even host your dedicated domain.
Crucially, you are the owner of your NFT marketplace, which, upon deployment, can be independent of FeverTokens, or any other service.
Issue your own NFTs​
FeverTokens provides a highly-customizable, security-audited solution that allows you to focus on your content. We support a wide range of blockchain networks and optimize the costs of mint and transaction for your NFTs.
Discover your own use case​
We support a wide range of smart contracts and digital assets, including image, audio, video, text, code, and other files. In future, we will also provide digital support for physical objects.
---